Skip to Content
Construction Contractors in Dane County
Advanced Building Corporation's Construction Services
Advanced Building Corporation is excited to show off our work in Dane County. For over 30 years, we've brought renovation dreams to life in Dane County and the surrounding counties. Our completed projects include warehouse, commercial, industrial, office, multi-family, CBRF, recreation, and retail. From custom-built metal buildings, and school remodels to building senior living facilities and improving facilities, we do it all. Contact us today to get started!
Specialties at Advanced Building Corporation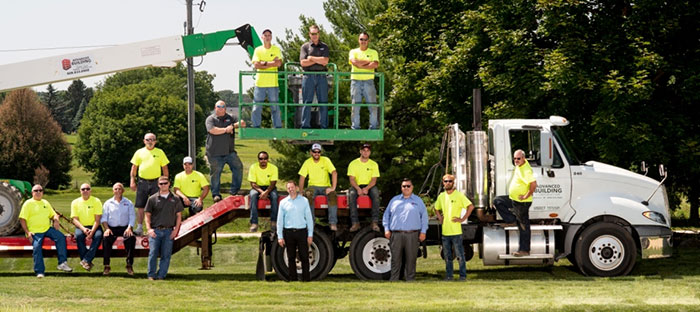 We're Here for You From Preconstruction Planning to Occupancy
We pride ourselves in being your premier design and build firm. As one of the top government construction contractor and commercial construction companies in the area, you can trust us with your most important projects. Our comprehensive building and remodeling services begin with our stellar design and project development team. They'll transition you to our construction team. At least one of our owners is involved in every project from start to finish. You will have direct access to the decision-makers. We will guide you through every phase.
Expertise in Commercial Remodeling
We have decades of experience constructing every type of commercial space. We expertly renovate offices, food service facilities, retail spaces,  government, and institutional buildings. We understand trends and safety measures. When you're looking for a company to trust with your biggest projects, trust the one with the experience and knowledge to do it right the first time.
Our Portfolio
We invite you to check out our portfolio of work. We carefully plan and construct each of our projects to blend seamlessly with the surroundings. We encourage sustainable design and construction while maintaining beautiful and practical designs.
Why Choose Us?
Advanced Building Corporation leads with integrity and is committed to growth. We will support you in all ways possible to ensure your projects are of the highest quality and customized to your needs. Our team guides or self-performs each project activity, from demolition to steel erection, to ensure your construction project is on time and on budget.  We staff our projects with a  superb field labor crew ready and skilled to create high-quality projects. We are proud of our team and are passionate about what we do!
 Let's Get Started
Our work speaks for itself. We are here to make your dreams come to life. We will guide you through every step of the way from new construction to renovations. We understand the hard work that goes into every project. You can trust that we will exceed your expectations. Contact Advanced Building Corporation today to discuss your project.
Schedule an Appointment Today!