Skip to Content
Metal Buildings in Dane County, WI
Pre-engineered Metal Buildings in Madison, WI
Advanced Building Corporation is your answer to the perfect metal building in Dane County. We've designed, ordered, built, and erected metal buildings for over 30 years in the area. We understand how to design and assemble these sturdy and durable metal buildings to provide exceptional results. Our in-house designers and engineers lead the planning, design, budgeting, detailing, and ordering process to customize your metal building to meet your needs. Our exceptional field labor crew then unloads and erects the structure. At least one of our owners is involved in every single one of our construction projects. We're proud of this hands-on approach that ensures predictable results without costly unexpected changes or schedule delays. Contact us today to learn more.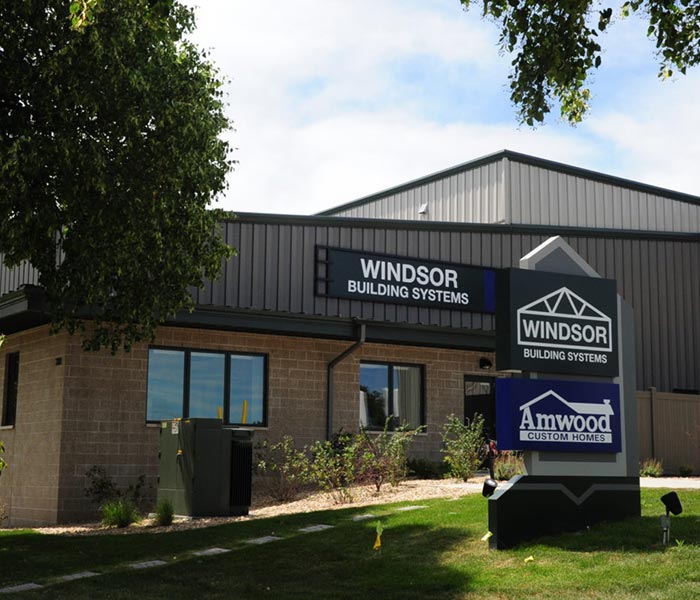 Advanced Building Corporation's Difference
Advanced Building Corporation stands above the rest with our integrated process, experienced staff, and ability to self-perform. We offer a complete design-build approach with customized options for your metal building. Our pre-engineered metal buildings will meet your needs!  The durable metal building construction stands up to harsh weather elements while providing energy-efficient performance. Since our site superintendents average over 25 years of experience, you know you're always in the best possible hands. In addition, each of our team members brings a seasoned skillset resulting in projects that exceed your expectations. Our design team will make sure the building meets all code requirements while satisfying your needs and expectations. From planning to occupancy, we'll guide you through every step of the project.
Pre-engineered Metal Building Uses
Our metal buildings are perfect for many uses, including:
Manufacturing
Warehousing
Industrial
Flex
Commercial
Indoor sports and recreation
Retail
Agricultural
Grain storage
Animal confinement
Advantages of Pre-engineered Metal Buildings
Metal buildings offer many benefits, including:
Leak-free and low maintenance standing seam roof systems
Large spans that create an open space
Recycled content construction
Can be recycled in the future
Meets or exceeds current energy codes
Flexible design allows for architectural elements such as brick, stucco, storefront systems, curtainwall systems, facades, canopies, and more
Pre-Engineered Metal Buildings Perfect for Industrial Companies
A pre-engineered industrial metal building is the perfect answer for many industrial companies. Whether you have a manufacturing plant that needs to expand production capabilities or a metal service facility that produces extra-long steel structures, we can customize your metal building to fit your needs. We'll ensure your pre-engineered metal building is:
Flexible
Cost-Effective
Functional
Aesthetically Pleasing
Environmentally Friendly
Energy Efficient
Contact Advanced building Corporation For A Free Quote
Advanced Building Corporation knows every type of metal building like the back of our hands. We've been in the construction industry for over 25 years, and we're committed to offering the best customer service and products to you. We'll design, construct, and erect a metal building fit for your needs, from retail metal building designs to large industrial facilities. We self-perform demolition, carpentry, and steel erection to ensure that your project is always on time and within budget. We also provide commercial construction, senior living facilities construction, and government building construction. If you have a project in mind, let's get building! Contact us today for a free estimate!
Schedule an Appointment Today!