Skip to Content
Government & Municipality Construction in Dane County, WI
ADVANCED BUILDING CORPORATION's Government Construction Projects
Advanced Building Corporation is a trusted government contractor that is well-equipped to work with any size of government building construction project in and around Dane County. We enjoy tackling complex and challenging government construction projects. Our goals and process are always the same for every project. They include trusted relationships, stringent attention to deliverables, high-quality facilities, on-time delivery, budget, and a safe work environment. We achieve this through solid communication, collaboration, and transparency. For our government construction partners, we will roll up our sleeves and collaboratively solve your most challenging problems so that we can deliver high-quality outcomes for your community.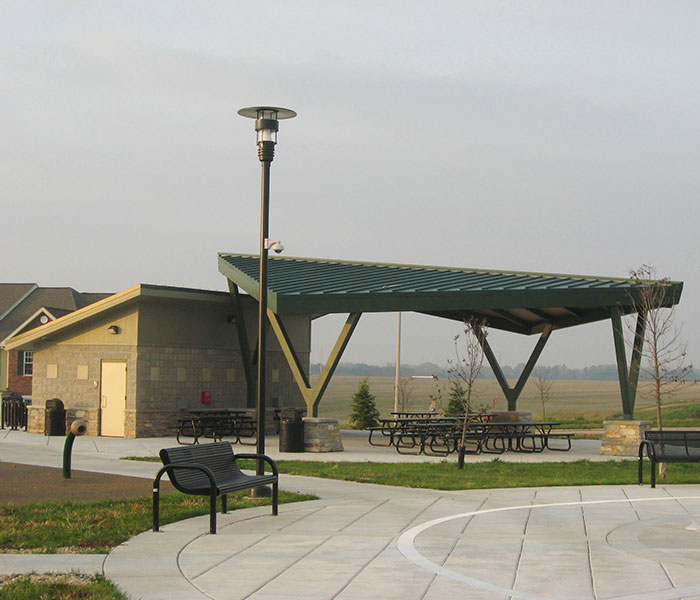 Portfolio of Government Projects
ADVANCED BUILDING CORPORATION has a vast project portfolio of government projects at multiple levels. From remodeling dated spaces in collegiate buildings to remodeling historic landmarks in Madison, WI, we can do it all. Some of our most common government and municipality work include:
School Remodels
Park Facilities and Remodels
Detention Facilities Remodel
Local Government Office Remodels
The University of Wisconsin School and Office Facilities Remodel
Advanced Building Corporation's Proactive Approach
Our Advanced Building Corporation construction management team is proactive about starting design and construction as soon as possible while staying within your budget. Our field labor crew, hands-on owners, and knowledgeable team work with you to coordinate the highest quality of construction services, implement the best levels of communications, and finish your projects on time. We understand government and municipal construction must adhere to multiple design and safety regulations, so we're continuously updated on performing the job exceeding standards.
Heavy Construction
We perform federal and heavy construction projects for multiple types of agencies. Our team designs and constructs projects that require extensive project management and engineering. We combine government and municipal building planning and design into one contract to ensure you have a streamlined, high-quality experience. We work closely with you throughout the project to bring your goals for facilities to life. We're by your side from pre-construction and logistic planning to construction and project delivery.
Why Choose Us?
Whether your schools need a structural boost or your detention facilities need to meet new code requirements, you can trust us with all your government and municipality needs. Advanced Building Corporation is proud to be a government construction company that is committed to a superior level of service. We'll customize our projects to meet your every need. We're passionate about providing experienced service that is always on budget and always on time.
Contact Advanced Building Corporation Today
When you choose ADVANCED BUILDING CORPORATION for your next municipal or state government project, you'll get a glimpse into our great work environment and high level of ethics. We'll guide you through each phase. We're passionate about government projects in and around Madison, WI. From new designs and remodels to redesigns and additions, we love to help transform some of the most important facilities in the area. Contact us today to get more information about our design and construction projects or to discuss an upcoming project.
Schedule an Appointment Today!