Skip to Content
Construction of Pickleball Courts at the Lake Geneva Tennis Club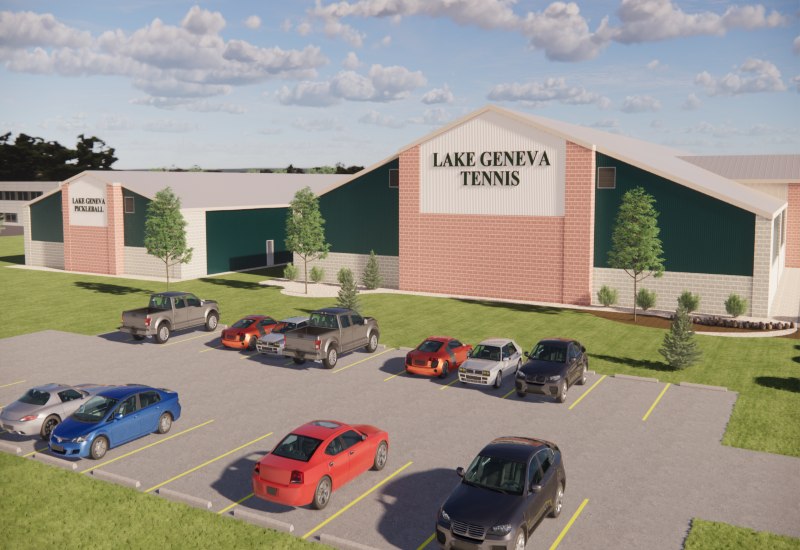 Construction of Pickleball Courts at the Lake Geneva Tennis Club
For generations, racket sports have woven themselves into the social and recreational tapestry of Lake Geneva. With pickleball gaining popularity, the Lake Geneva Tennis Club is investing in six new courts to further enrich their recreational offerings.
A Win-Win Alliance: Advanced Building Corporation and the Lake Geneva Tennis Club
Long time collaborators, the co-owners of the club and Advanced Building Corporation (ABC) are joining forces once again. This time, it's to construct six new state-of-the-art pickleball courts. They've locked in the concept, budget, and timetable for the venture.
The Design-Build Advantage
ABC is employing a design-build model, which enables efficient feedback loops during every phase of design and construction. This ensures that the project will be executed on schedule and within the agreed budget. This approach also offers the flexibility to adapt as the project evolves.
Scaling for Success: From 8 Courts to 6
While initial plans called for eight courts, budgetary restrictions pared that number down to six. Covering over 17,000 square feet, these courts will strike a balance between fulfilling community demand and staying financially viable. ABC promises to deliver on quality and regulation compliance.
Cutting Through Red Tape
ABC adeptly navigated Lake Geneva's challenging six-month municipal approval process. Their expertise ensured that the project gained the necessary local authorizations without delays.
Artistry Meets Function
The pickleball courts are designed to blend seamlessly with the existing tennis facility. Utilizing a pre-engineered steel framework and insulated steel panels, the project will marry aesthetic appeal with functional effectiveness, not to mention energy efficiency.
Key Construction Milestones
August 2023 – Kick-off of construction
September to October 2023 – Site preparation and asphalt installation
October to December 2023 – Building erection
January to February 2024 – Interior work completion
March 2024 – Grand opening
Sustainability in Focus
The choice of insulated steel panels aligns with both budgetary constraints and a commitment to green construction practices. These materials contribute to a robust thermal envelope, ultimately reducing energy consumption.
Beyond Courts – A Community Hub
Designed to be more than just a sports facility, the new courts aim to serve as an avenue for local tournaments, social events, and wellness initiatives. This addition will fortify community bonds and encourage an active lifestyle.
Summary
The new pickleball courts signify more than just a construction project. They embody a shared mission to promote community wellness and unity. Supported by a partnership between Lake Geneva Tennis Club and Advanced Building Corporation, this project demonstrates how private organizations and communities can align values for widespread, lasting impact.
Advanced Building Corporation
Advanced Building Corporation has experience in custom design and construction in South Central Wisconsin. We specialize in a range of projects including industrial, institutional, retail, and warehousing. With an that approach takes you from pre-construction planning to occupancy, we will ensure that you realize your dreams and goals-on time and on budget. Our expert team provides exceptional service at every stage of your project. We are not just builders. We are also consultants who guide our activities to align with your business objectives. We perform tasks like demolition and steel erecting ourselves to ensure quality control. You're invited to explore our portfolio and client testimonials.
For more information about our company, visit our website or reach out to a member of our team at 608-218-5649.