Skip to Content
St. Vincent DePaul Project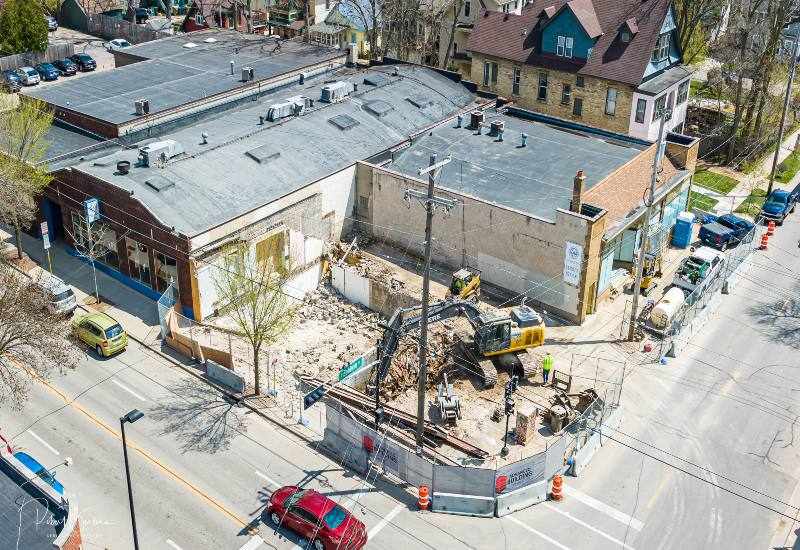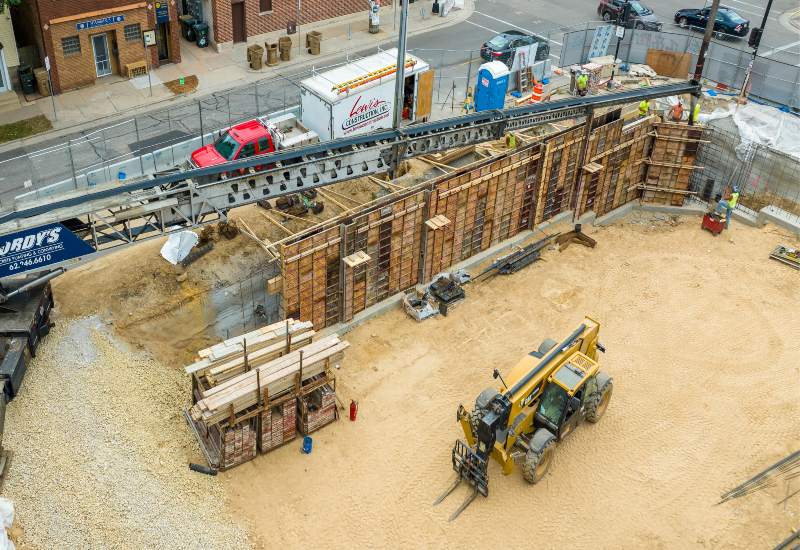 St. Vincent DePaul Project in South Central Wisconsin, WI
For years, the St. Vincent dePaul Society has been a pillar of support in South Central Wisconsin, Wisconsin. The organization recently initiated a renovation project, aiming to modernize their existing facilities and expand their Seton Suites program. Advanced Building Corporation (ABC), a premier local construction firm, has been selected for this important undertaking.
A United Mission with Advance Building Corporation
Opting for ABC reflects the Society's ongoing commitment to community involvement. With ABC's proven track record, the success of this ambitious project is practically assured. Moments after the ceremonial groundbreaking sledgehammer struck the wall, ABC's crew got straight to work.
Project Specifications
The Society is erecting a one-story structure where their old Baldwin store stood, as well as a two story building at the corner of Baldwin and Williamson. The entrance will feature a vestibule, elevator, and stairs. The first floor will largely be devoted to expanded retail space, while the second floor will host the Seton Suites program's offices.
Seton Suites Program
A major beneficiary of this renovation will be the Seton Suites program, designed to assist families in transitioning out of homelessness. This program is a collaborative effort with Catholic Charities and the YWCA of South Central Wisconsin. These new facilities will enable even more robust support for affected families.
Business Continuity Amidst Construction
One crucial element of this project is the decision to keep the store operational during the renovation. This is very important, as revenue from sales funds various Society programs, ensuring that local needs are met even as the improvements are underway.
Beyond Bricks and Mortar
Though primarily a construction initiative, the project symbolizes a deeper commitment to the community. With a refurbished store and an enhanced Seton Suites program, the Society will have a broader outreach, continuing their mission to better the lives of the citizens of South Central Wisconsin.
On Track for Future Triumphs
With Advanced Building Corporation overseeing the project, a successful outcome is anticipated. Site superintendents from ABC will be on hand to monitor every phase of construction to ensure that the project will reach completion on budget and on time.
Conclusion: Elevating Communities through Mutual Principles
The collaboration between ABC and the Society is poised to result in a durable community asset. Sharing core values like integrity, quality, and growth, both organizations aim for more than just a physical expansion. They are committed to enriching lives and amplifying community outreach. As the project advances, it's set to bring transformative change to the residents of South Central Wisconsin.
Advanced Building Corporation
Advanced Building Corporation has experience in custom design and construction in South Central Wisconsin. We specialize in a range of projects including industrial, institutional, retail, and warehousing. With an that approach takes you from pre-construction planning to occupancy, we will ensure that you realize your dreams and goals-on time and on budget. Our expert team provides exceptional service at every stage of your project. We are not just builders. We are also consultants who guide our activities to align with your business objectives. We perform tasks like demolition and steel erecting ourselves to ensure quality control. You're invited to explore our portfolio and client testimonials.
For more information about our company, visit our website or reach out to a member of our team at 608-218-5649.